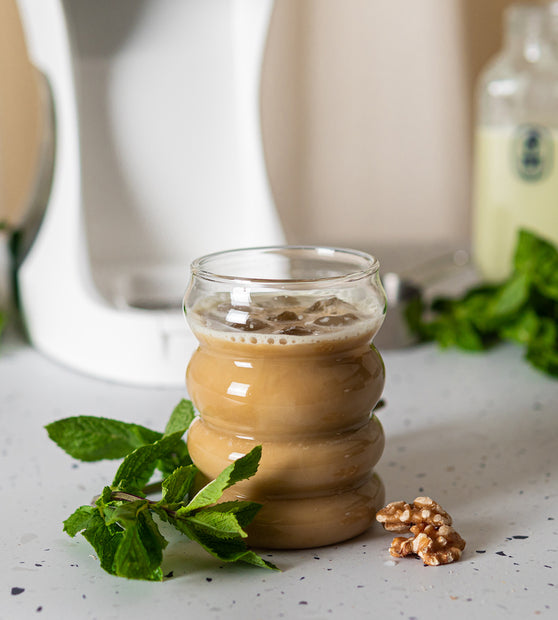 Nut Milk · Plant Milk
Walnut Mint Latte
Indulge in the delightful fusion of flavours with our Walnut Mint Latte. A harmonious blend of walnuts, fresh mint, and creamy espresso.
Ingredients:
80 ml or 1 scoop of walnuts
a few leaves of fresh mint
1 espresso
Instructions:
Add the walnuts and mint leaves to the blending compartment. Make sure not to pass the  Max line.
Fill up the water tank with clean water.
Press the start button and wait a couple of minutes for

 Milky Plant

 

to work its magic.
In a glass, add the freshly made milk.
Top off your creation with an espresso.
Enjoy your drink.