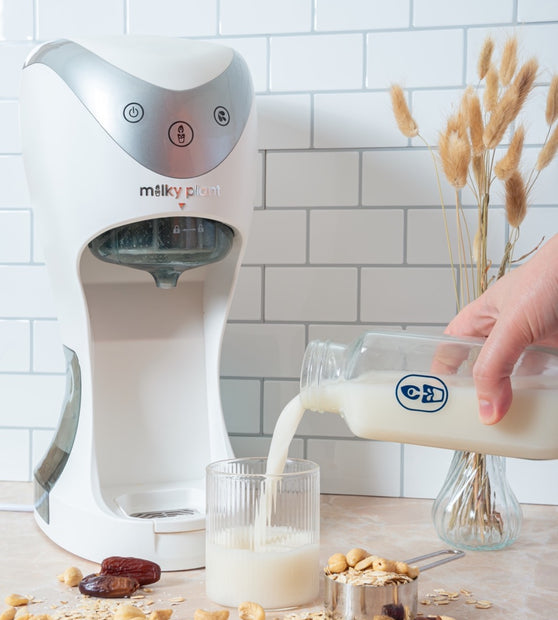 Gluten-Free · Nut Milk · Plant Milk
The Perfect Barista Plant Milk
We have perfected the plant-based barista milk. This cashew and coconut milk recipe creates the most delicious creamy plant milk to make cappuccinos and lattes you will crave every morning. 
Ingredients:
2 tsp. raw cashews  
2 tsp. unsweetened coconut flakes
70ml  Oat Groats  (1 scoop of oats)
1 medjool date, pitted
1 pinch of sea salt
Instructions:
Add all the ingredients to the blending compartment. Make sure not to pass the max line. 
Fill up the water tank and press the start button
Enjoy this fresh and creamy goodness!