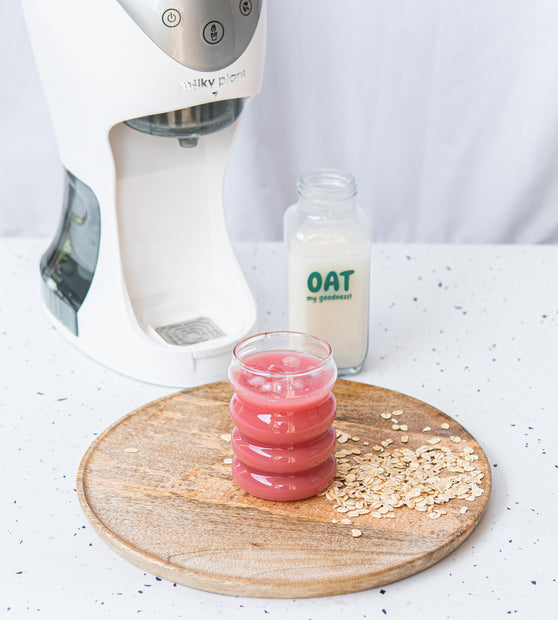 Nut Free Milk · Plant Milk
Rosehip Oat Milk
Indulge in the creamy goodness of oat milk infused with the delicate essence of rosehip. The earthy and floral notes of rosehip perfectly complement the smoothness of oat milk, resulting in a harmonious blend that is both satisfying and refreshing.
Ingredients:
80ml or 1 scoop oat groats
rosehip tea
Instructions:
Add the oats to the blending compartment. Make sure not to pass the  Max line.
Fill up the water tank with clean water.
Press the start button and wait a couple of minutes for

 Milky Plant

 

to work its magic.
In a glass, pour the freshly made rosehip tea.
Top off your creation with a generous splash of freshly made oatmilk.
Enjoy your drink.