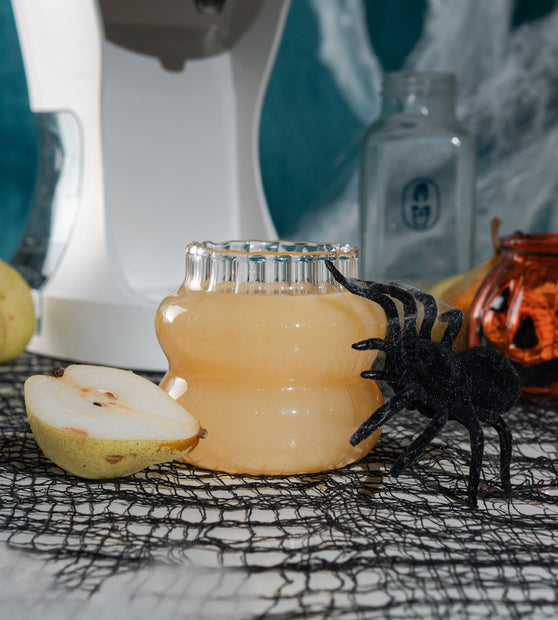 Gluten-Free · Health Shots
Pear, Ginger and Pumpkin Shot
Revitalize your day with this vibrant Pear, Ginger, and Pumpkin Shot – a nutritious blend for a fresh start!
Ingredients:
¼ of a pear (sliced)

1 teaspoon of fresh ginger (finely chopped)

1 tablespoon of pumpkin puree

1 tablespoon of oats
Instructions:
Add all the ingredients to the blending compartment. Make sure not to pass the max line.

Fill up the water tank with clean water.

Press the start button and

wait a couple of minutes for Milky Plant to works its magic.