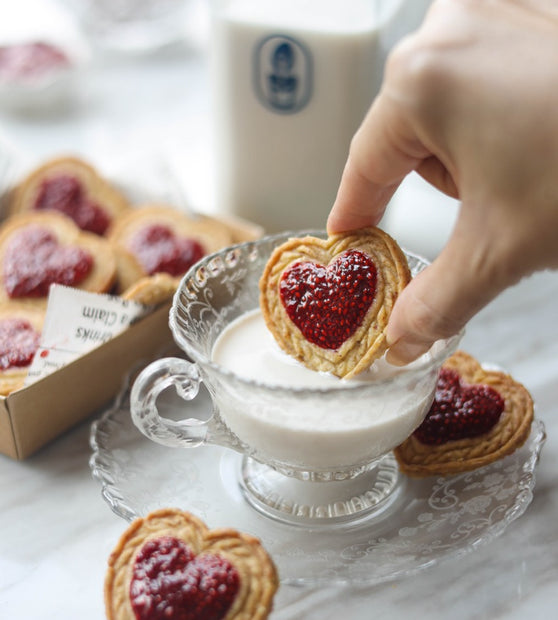 Plant Milk · Pulp Recipe
Almond Oatmeal Cookies
Get ready to delight your senses with these heavenly Almond Oatmeal Cookies.Whether enjoyed with a cup of tea or as an on-the-go snack, these Almond Oatmeal Cookies are sure to satisfy your sweet tooth and leave you craving for more.
Ingredients:
75g butter of choice *melted
60g sugar
2g salt
60g almond pulp (processed by Milky Plant)
1tsp vanilla extract
70g oats
100g all purpose flour
1/2 tsp baking powder
Instructions:
In a medium bowl, combine butter, sugar, salt, almond pulp, and vanilla.
Add in the dry ingredients and mix until a smooth ball starts to form.
Refrigerate the cookie dough for 1 hour.
Roll out the chilled dough and cut out the desired shapes using a cookie cutter.
Place the cookies into the freezer for 10 minutes.
Bake at 180°C for 16-18 minutes or until slightly golden brown.
Allow the cookies to cool completely.
Decorate the cookies with your favourite jam.
Enjoy!