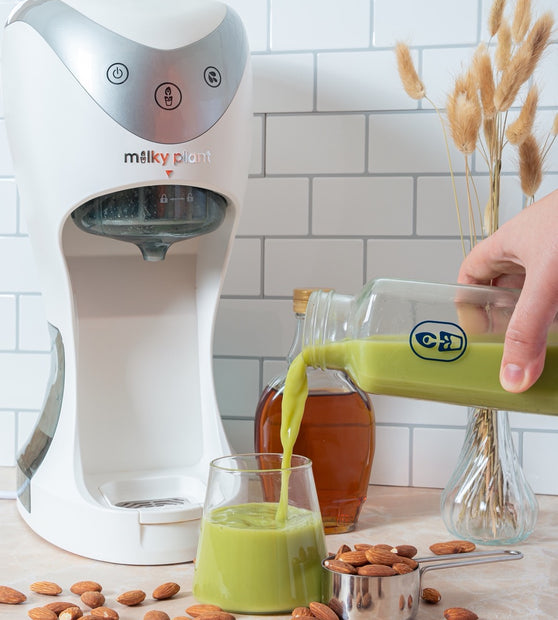 Gluten-Free · Nut Milk · Plant Milk
Detox Matcha Almond Drink with Maple Syrup
Seriously , It's so good :)
Ingredients:
80ml almond milk ( freshly made with Milky Plant)
1/2 or 1 tsp of Matcha
1/2 or 1 tsp of Honey or Maple Syrup
 Instructions:
Heat the milk over low heat.
Place the matcha in one cup and cover with hot milk whisk until frothy.
Add the honey or maple syrup, Mix again.
Enjoy your drink warm.