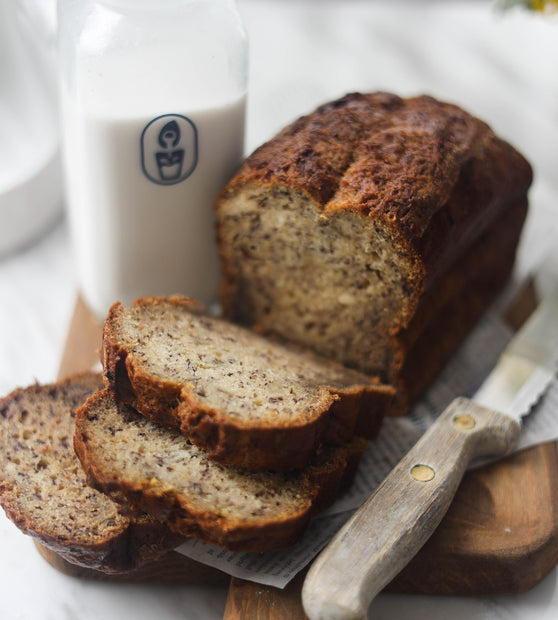 Plant Milk · Pulp Recipe
Banana Bread
Introducing a classic favourite: Banana Bread! Loved by everyone, this recipe is a go-to for its comforting flavours and moist texture.Get ready to fill your home with the wonderful aroma of freshly baked banana bread.

Ingredients:
250g flour
1/2 tsp baking soda
120g caster sugar
90g almond pulp (after processed by Milky Plant)
3 bananas
35g almond milk (freshly made with Milky Plant)
60g melted dairy-free butter
Instructions:
Preheat the oven to 180°C (350°F). Prepare a loaf pan by greasing it or lining it with parchment paper. Set it aside.
Pour the batter into the prepared loaf pan. Tap the pan gently against the counter to release any air bubbles.
Place the pan in the preheated oven and bake for approximately 1 hour, or until a toothpick inserted into the center of the bread comes out clean.
Once baked, remove the pan from the oven and let the bread cool in the pan for 10 minutes on a wire rack.
Invert the bread onto the wire rack with a piece of parchment paper underneath, and allow it to cool completely.
Once the Almond Milk & Banana Bread has cooled, slice and serve. Enjoy!