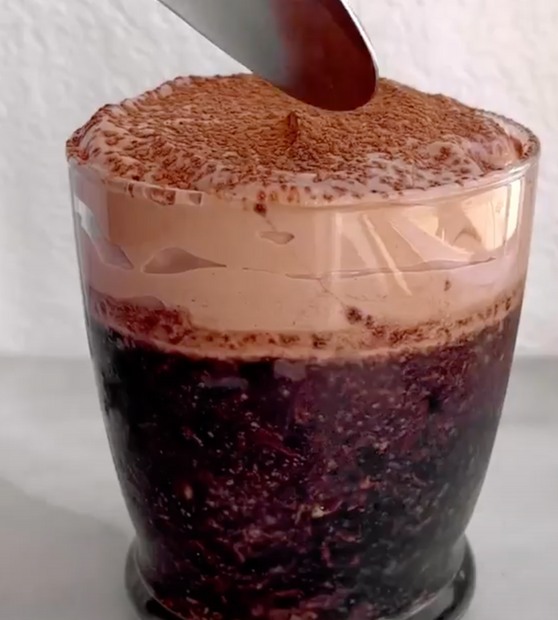 Gluten-Free · Plant Milk · Pulp Recipe
Tiramisu Black Chocolate Oats
Satisfy your cravings with this delicious and versatile recipe. Get ready to be captivated by its irresistible flavours and find yourself coming back for more.
Ingredients:
1/2 cup oats
1/2 cup homemade oat milk using the Milky Plant machine
About 1/4 cup oat pulp leftover from making oat milk
1 tbsp black cocoa powder
1 tbsp chocolate collagen powder
1 tbsp maple syrup
1 tbsp brewed coffee
Topping:
1/2 cup vegan yogurt or alternative
1 tbsp cocoa powder
Honey to taste (optional)
Instructions:
Add all ingredients into a cup and mix together until smooth.
Set in the fridge for about 4 hours or until solidified.
Mix together the ingredients for the topping and add onto the oats once they are set.
Sprinkle with cocoa powder.
Serve and enjoy this delicious and nutritious treat!