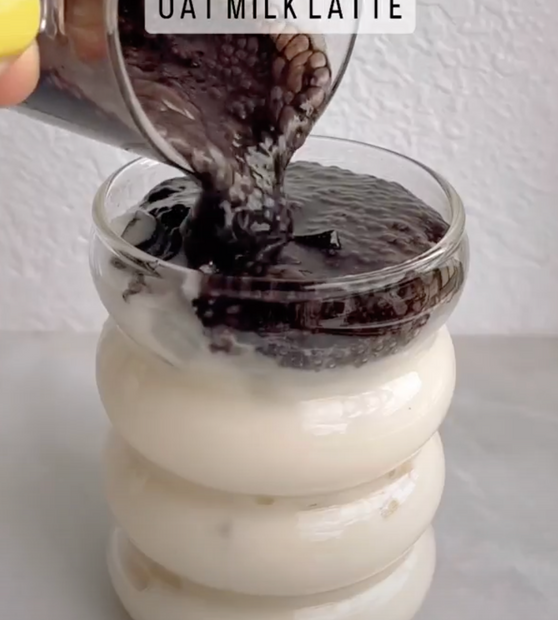 Gluten-Free · Nut Milk · Plant Milk
Peanut butter & Chocolate Oat Milk Latte
Sip and savour the perfect balance of textures and flavours in this Peanut Butter & Chocolate Oat Milk Latte. Treat yourself and elevate your coffee experience with this delightful and satisfying beverage. Enjoy the delectable combination of flavours and embrace the moment of pure indulgence.
Ingredients:
1/4 cup oats
2 tbsp peanuts
1 tbsp black chocolate
1 oz espresso
1 tbsp maple syrup
Ice cubes
Instructions:
Turn the machine on and let it work its magic, delivering creamy oat milk within minutes.
Fill a glass with ice.
In a separate glass, whisk together 1 tbsp black chocolate, 1 oz espresso, and 1 tbsp maple syrup until smooth.
Pour the creamy plant milk over the ice, filling the glass about 3/4 of the way.
Top with the chocolate-espresso mixture.
Serve with a straw and enjoy!