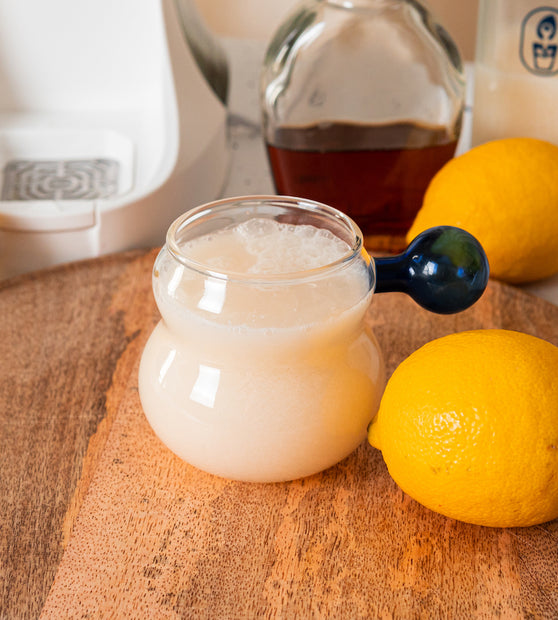 Nut Free Milk · Plant Milk
Lemon Coconut Drink
Transport yourself to a tropical paradise with this quick and refreshing lemon coconut drink. 
Ingredients: 
1/2 scoop of coconut flakes
the pulp of half a lemon
maple syrup
Instructions:
Add ingredients to the blending compartment. Make sure not to pass the Max line.

 Fill up the water tank with clean water.