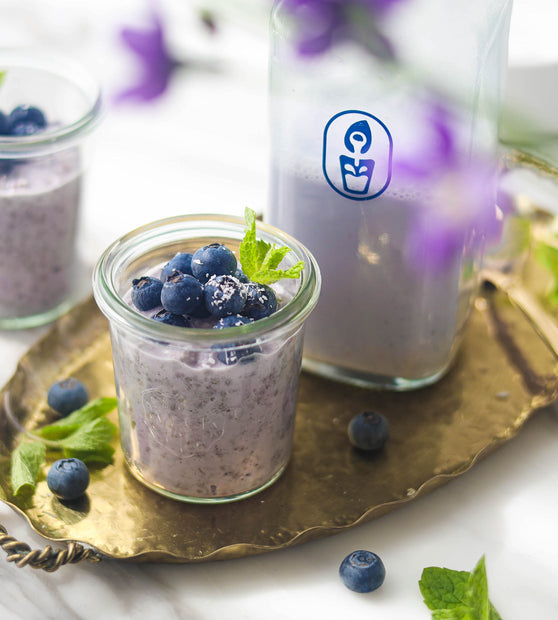 Plant Milk · Pulp Recipe
Blueberry Almond Oat Milk & Overnight Oats
This combination is not only delicious but also provides a nourishing and fulfilling experience that leaves you craving for more.
Ingredients:
For blueberry milk:
25g rolled oats
25g almonds
About 25g blueberries 
For overnight oats: (serves 2)
3/4 cup rolled oats
1 1/2 tbsp chia seeds
1-2 tbsp oat & almond pulps
2 tbsp maple syrup
3/4 to 1 cup blueberry almond oat milk
Instructions:
For blueberry milk:
Add all the ingredients to the blending compartment. Make sure not to pass the max line.
Fill up the water tank.
Press the start button and wait a couple of minutes for

 Milky Plant 

to work its magic
For the overnight oats:
Add all ingredients in a mason jar or bowl.
Stir until well combined.
Cover and refrigerate for at least two hours or overnight.
Top with more blueberry and serve.