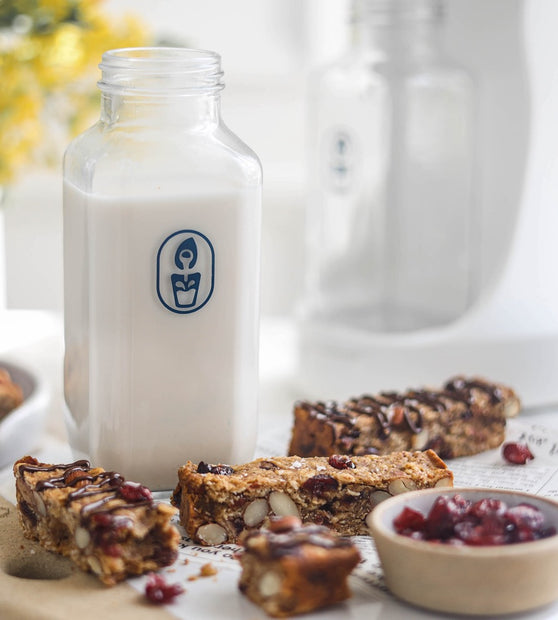 Plant Milk · Pulp Recipe
Cranberry Almond Granola Bars
A wholesome and delicious treat that's perfect for everyone. Packed with the natural sweetness of cranberries, the crunch of almonds, and the goodness of hearty oats, these homemade granola bars are a nutritious snack that will keep you energised throughout the day.
Ingredients
120g rolled oats
60g almonds
60g almond pulp (after processed by Milky Plant)
60g dried cranberries
1/2 cup maple syrup
60g coconut oil
60g peanut butter
1 tsp vanilla extract
Instructions
Preheat the oven to 180°C and line a baking pan with parchment paper.
In a large bowl, combine all the ingredients and stir until the oats and nuts are well coated.
Transfer the mixture into the prepared pan, pressing it evenly towards the sides.
Bake for 30-35 minutes or until golden brown.
Allow it to cool completely.
Refrigerate for at least 2 hours before slicing into desired portions.