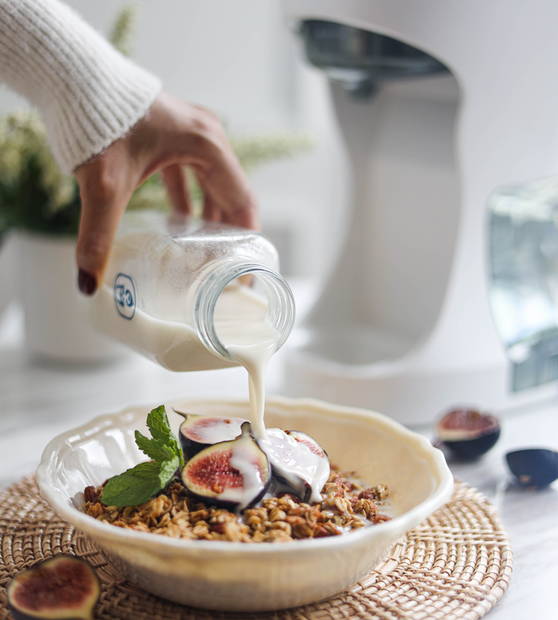 Plant Milk · Pulp Recipe
Homemade Oat Pulp Granola
Elevate your breakfast routine with the flavours of Homemade Oat Pulp Granola. This recipe offers a creative and sustainable way to repurpose oat pulp leftover from making oat milk with Milky Plant.
Ingredients:
50g rolled oats
50g chopped almonds
30g melted coconut oil
50g maple syrup
30g oat milk pulp (after processed by Milky Plant)
1 tsp vanilla extract
1/2 tsp salt
Instructions:
Preheat the oven to 180 degrees Celsius.
In a large bowl, combine oats, almonds, and salt.
Add the oat pulp, maple syrup, coconut oil, and vanilla. Stir until all the oats and nuts are well coated.
Spread the mixture onto a baking sheet.
Bake for 30-35 minutes or until golden brown, stirring halfway through.
Remove from the oven and let it cool completely.
Serve with Milky Plant oat milk and enjoy!
Homemade Oat Pulp Granola Recipe Video