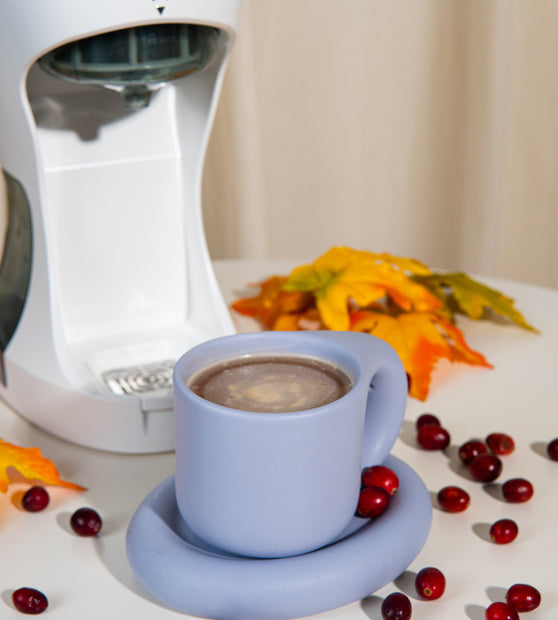 Gluten-Free · Nut Free Milk · Plant Milk
Cranberry Latte
Cranberry Latte has a unique flavour combination. It's a delicious drink made with cranberry oat milk, maple syrup, and espresso.
Ingredients:
180ml of cranberry oat milk (freshly made with Milky Plant)

1tsp of maple syrup

2 shots of espresso
Instructions: 
Heat the cranberry oat milk.

Add the cranberry powder and the maple syrup and whisk until combined, cook for a few minutes.

Pour the hot mixture into a mug.

Top it with espresso.

Enjoy!
Cranberry Latte Recipe Video