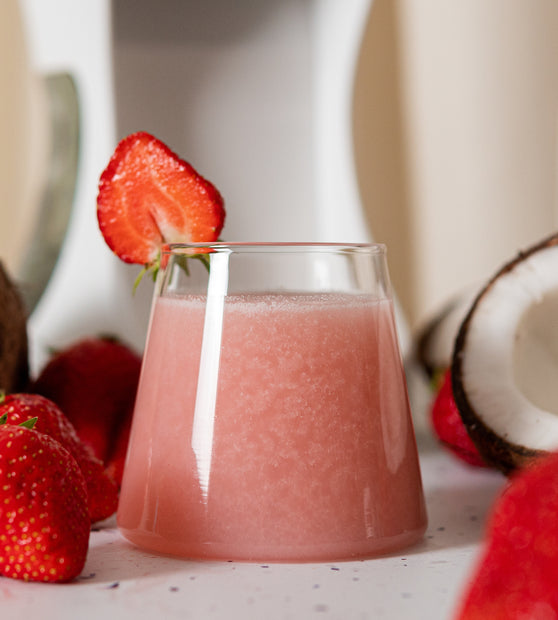 Nut Free Milk · Plant Milk
Coconut Strawberry Milk
A true delight that brings together the best of both worlds in a single sip.
Ingredients:
1/2 scoop of coconut flakes
3 pieces of strawberries
Instructions:
Add ingredients to the blending compartment. Make sure not to pass the  Max line.
Fill up the water tank with clean water.
Press the start button and wait a couple of minutes for

 

Milky Plant

 

to work its magic.