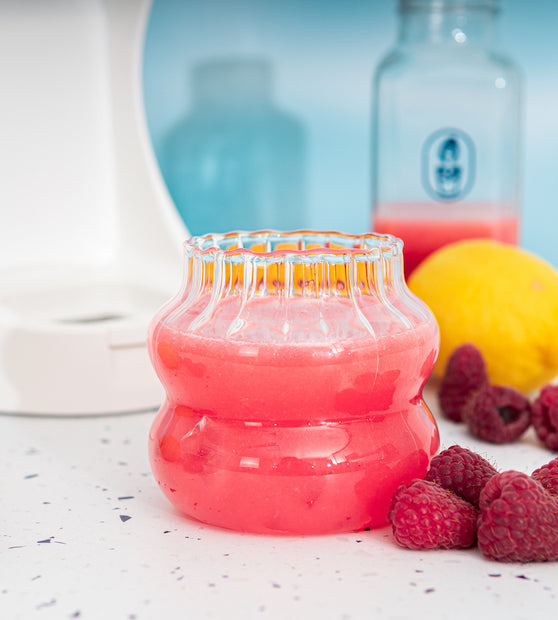 Lemonade
Raspberry Lemonade
The sweet, juicy raspberries and tangy lemon pulp combine to create a perfect balance of flavours, making it an ideal beverage for sunny days. So sit back, relax, and savour every sip of this invigorating drink that captures the essence of summer in a glass.
Ingredients:
1 scoop of raspberries
1 scoop of lemon pulp
Instructions:
Add ingredients to the blending compartment. Make sure not to pass the Max line.

 Fill up the water tank with clean water.