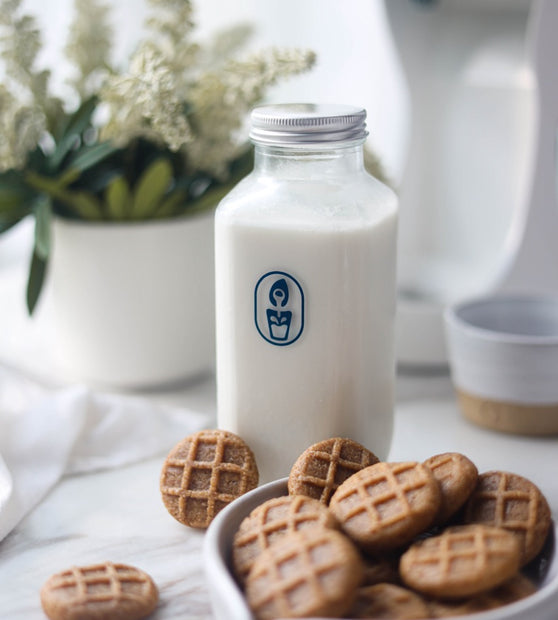 Plant Milk · Pulp Recipe
Peanut Butter Cookies
Allow yourself to be swept away by the sweet and comforting taste of these homemade cookies. The perfect accompaniment to a cozy afternoon or a special treat to share with loved ones.
Ingredients:
30g almond milk ( freshly made with Milky Plant)
50g peanut butter
50g brown sugar
1/4 tsp salt
60g almond pulp (after processed by Milky Plant)
Instructions:
Preheat the oven to 180°C.
Add all the ingredients to a medium bowl and mix to combine.
Refrigerate the mixture for 15 minutes.
Divide the dough into 12 portions and roll them into balls.
Flatten the cookies with a cookie stamp or a fork, creating a criss-cross pattern.
Bake the cookies for 18 minutes in the preheated oven.
Allow the cookies to cool for 2 minutes on the cookie sheet before transferring them to wire racks to cool completely.