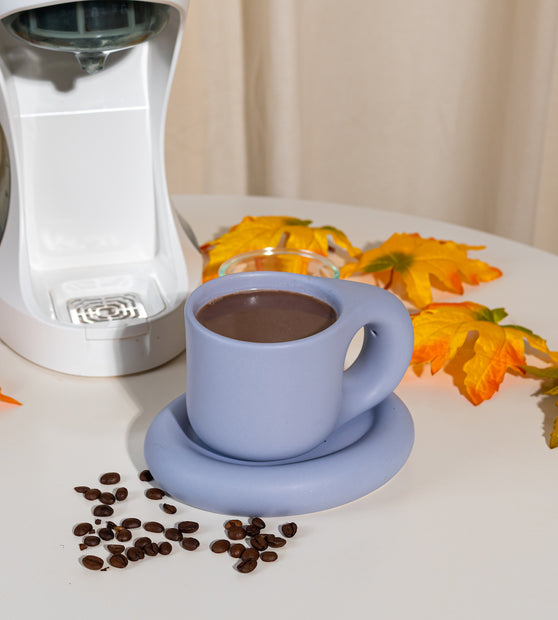 Gluten-Free · Nut Milk · Plant Milk
Creamy Mocha
Indulge in a creamy coconut-rice milk mocha – a sweet escape in every sip.
For the Coconut-Rice Milk
Ingredients:
40ml cooked rice

40ml grated coconut
           Instructions:
Add ingredients to the blending compartment. Make sure not to pass the Max line.

Fill up the water tank with clean water.

Press the start button and wait a couple of minutes for Milky Plant to work its magic.
For the Creamy Mocha
Ingredients:
200 ml coconut-rice milk (made with Milky Plant)

1 ⅕ tsp of coconut sugar

⅕ tsp vanilla extract

⅕ tsp instant coffee granules

1 ⅕  tsp cocoa powder
Instructions:
Warm the coconut rice milk in a pot over low heat.

Add coconut sugar, vanilla extract, instant coffee granules and cocoa powder. Combine and whisk until it's hot.

Pour the hot mixture into a mug.