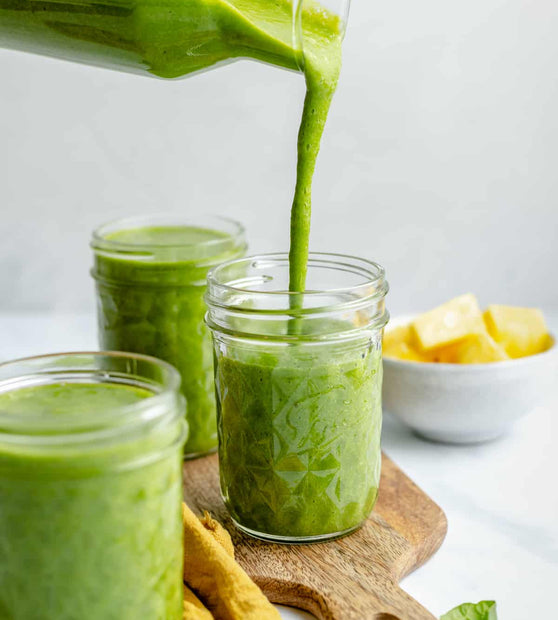 Nut Free Milk · Plant Milk
Vegan Quinoa Smoothie
Start your day with a delightful vegan quinoa smoothie. The creamy quinoa milk and a touch of vanilla create a smooth texture and enhance the taste. This invigorating smoothie is packed with nourishing benefits to help you feel revitalized. Enjoy this refreshing blend and kickstart your day on a healthy note!
Ingredients:
1 cup of frozen mango chunks
1 cup fresh spinach 
1/4 cup quinoa milk (freshly made with Milky Plant)
1 ripe banana
1 or 2 drops of vanilla flavour 
 Instructions:
Add all the ingredients to the blender and blend until smooth. Enjoy your drink!