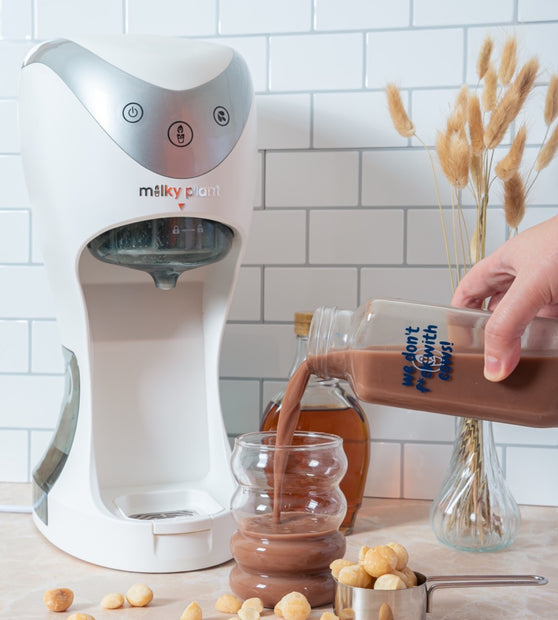 Gluten-Free · Nut Milk · Plant Milk
Cinnamon Chocolate Macadamia Nut Milk
Cinnamon Chocolate Macadamia Nut milk - delicious and nutritious.

Add this to your morning granola bowl or smoothie - trust us.  

Ready in 3 minutes. 

Ingredients:
Macadamia nuts (70ml or 1 scoop of macadamia)
2 tbsp of maple syrup
2 tsp of cocoa powder
1 tsp of cinnamon
Optional: 2 tsp of vanilla extract

Instructions:
Add ingredients to the blending compartment. Make sure not to pass the Max line.

 Fill up the water tank with clean water.
Press the start button and wait a couple of minutes for Milky Plant to work its magic.